Jonathan McConnell Endorsed By Citizens United Political Victory Fund In Alabama's Republican Primary Election For U.S. Senate
Citizens United Political Victory Fund (CUPVF), the affiliated PAC of Citizens United, issued the following statement supporting Marine Corps. Iraq War veteran and small business owner Jonathan McConnell in Alabama's primary election for U.S. Senate. CUPVF has also contributed $5,000 to McConnell's primary campaign.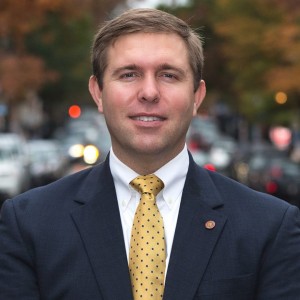 "Citizens United Political Victory Fund is proud to support true conservative candidate Jonathan McConnell against career Washington politician Richard Shelby, said David N. Bossie, President of Citizens United. "As a conservative change agent, Captain McConnell will be a breath of fresh air in a United States Senate that is full of stale ideas and outdated big-spending politicians."
"Over the 37 years Richard Shelby has been in Washington, he has gleefully presided over the out of control federal spending habits that has resulted in our $19 trillion national debt. America needs a new generation of conservative leaders like Jonathan McConnell who will join Senator Ted Cruz and others in challenging the failed status quo in Washington. Big spending politicians no longer have a place in the U.S. Senate because there is no more money to spend. It's time for Richard Shelby to go," Bossie continued.
"Alabamians deserve a Senator who has the stamina to stand up to the reckless Obama-Clinton agenda for all six years of the term, not just during an election year. Jonathan McConnell is that conservative candidate. Richard Shelby had no problem voting to confirm Hillary Clinton and John Kerry as Secretary of State as well as liberals Ruth Bader Ginsburg and Stephen Breyer to the U.S. Supreme Court. It's this mindset of indifference by entrenched career politicians that so desperately needs to be swept from office in Washington. All Alabamians who are Donald Trump, Ted Cruz, or Ben Carson voters should also pull the lever for fellow-change agent Jonathan McConnell in the rapidly approaching primary election on March 1st," Bossie concluded.
# # #