CUPVF Endorses Conservative Matt Rosendale For U.S. Senate In Montana
Citizens United Political Victory Fund (CUPVF), the affiliated PAC of Citizens United, issued the following statement endorsing Commissioner Matt Rosendale for U.S. Senate in Montana.
"CUPVF is proud to support conservative change agent Matt Rosendale for U.S. Senator from Montana. Commissioner Rosendale will come to the U.S. Senate and join the fight to reform our broken health care system, which includes repealing and replacing Obamacare before it completely collapses. America needs a new generation of conservative Senators who listen to their constituents and keep their promises. Montanans deserve a Senator who represents their interests, not Chuck Schumer and Nancy Pelosi's interests," said Citizens United President David N. Bossie.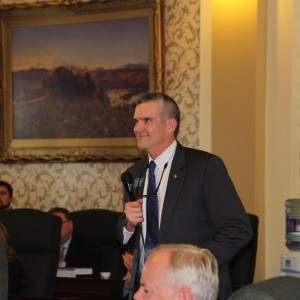 "Matt Rosendale understands that Washington is broken and that career politicians are a big reason why. I'm looking forward to working with Matt and other likeminded citizen-politicians to enact term limits for Congress," added Bossie, who served as President Donald J. Trump's Deputy Campaign Manager.
"Commissioner Rosendale supports the same common sense conservative reform agenda that millions and millions of Americans support, such as enforcing immigration laws, ending sanctuary cities and enacting pro-growth tax reform to grow our economy and create jobs. I urge all Republican primary voters in Montana to support conservative outsider Matt Rosendale for the United States Senate," Bossie concluded.